The Sierra Club Cup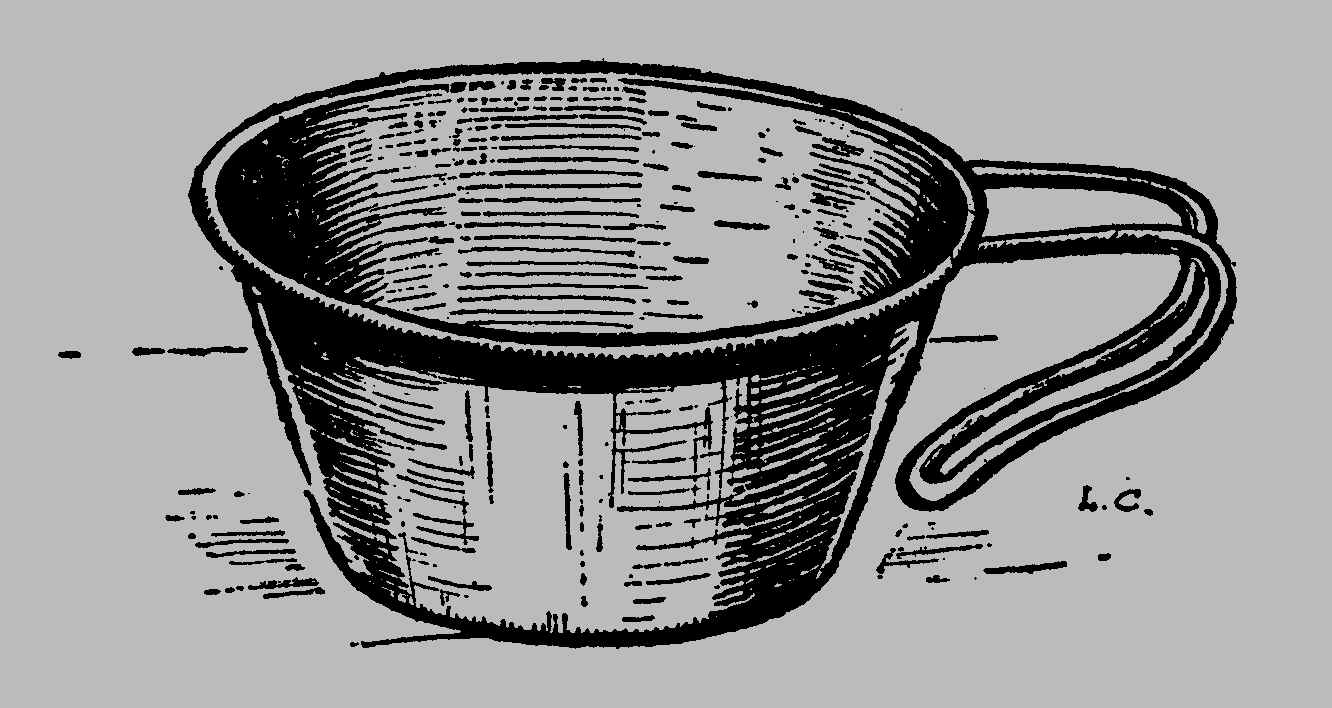 Sierra Club Cups
by BLANCHE STALLINGS
Sierra Club Bulletin 1940
If I had to be a cup, and wanted a delightful, varied, interesting, and useful career, I think I'd say, "Make me neat and smooth, out of tin, stamp these words on me, 'Sierra Club of California,' and hang me on the belt of a good mountaineer." Bright, little Sierra Club cups!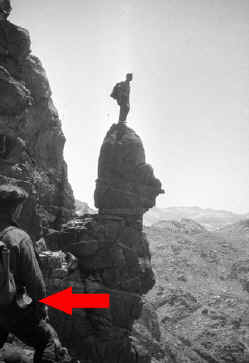 Palisades 1931
Over the mountains they go, dipping pure, sparkling water for thirsty high-trippers. They dip from streams - streams over trails, streams over granite, streams in forests, streams in meadows, white streams cascading down from the blue sky, clear streams bubbling up from the ground.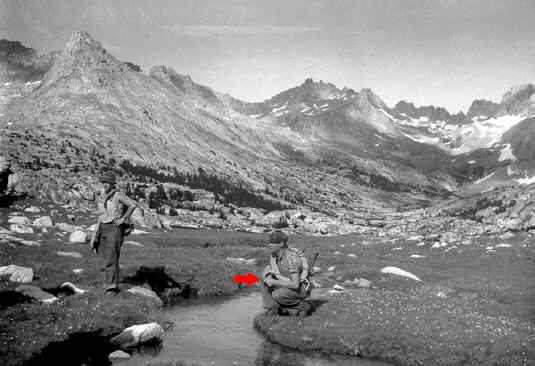 High Trip 1929
They dip from lakes - blue, wind-ruffled lakes, quiet, reflecting lakes, green-blue, half-frozen lakes, dark, silent, star-filled lakes. From streams and lakes, changing and changeless in sunshine and shadow, cups of cold water.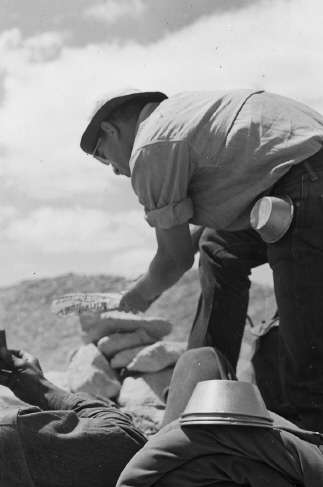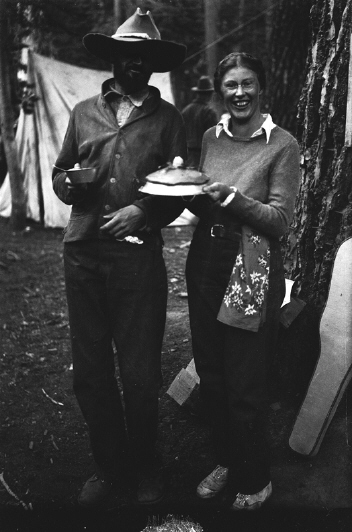 Ansel & Virginia, 1934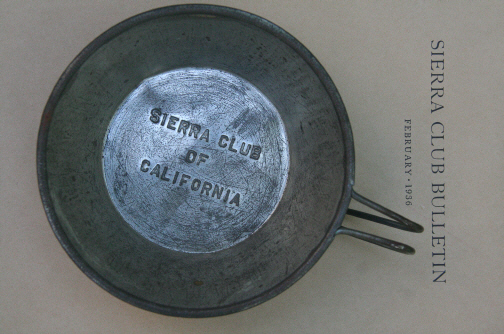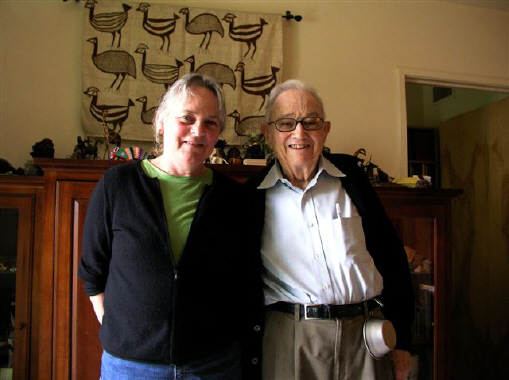 Here is Glen with my wife Agnes. Glen is sporting a unique cup, embossed
"Mount Ansel Adams"
from the dedication ceremony in 1985.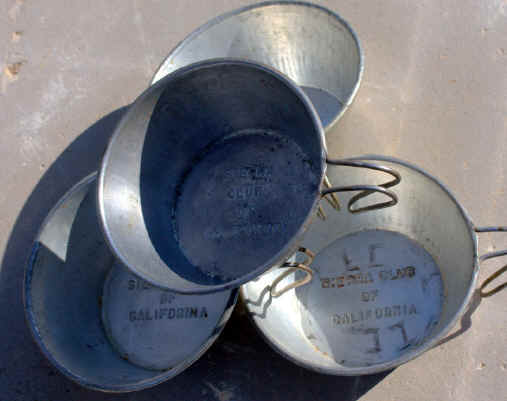 A wonderful contribution from Paul Smith of Colorado,
these cups belonged to Leland Curtis, the artist featured on these pages. Thanks!