Norman Clyde Lost & Found
In December 2014 I was contacted by a gentleman from Southern California
who offered this collection of negatives and photographs for sale.
They were immediately purchased and are presented here.
All the negatives are 6x9cm sheet film from film packs.
In all likelihood, they have not been seen for at least 60 years.
None of this would have happened but for the determined efforts of Dennis Kruska!
All now reside with the Eastern California Museum's
Norman Clyde Collection.

Thanks to SummitPost contributors for identifying many of these photos.
Their comments in green!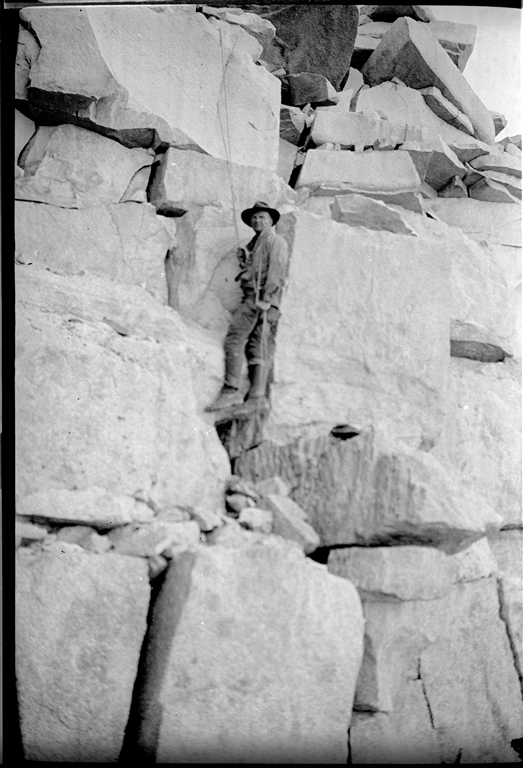 1 Norman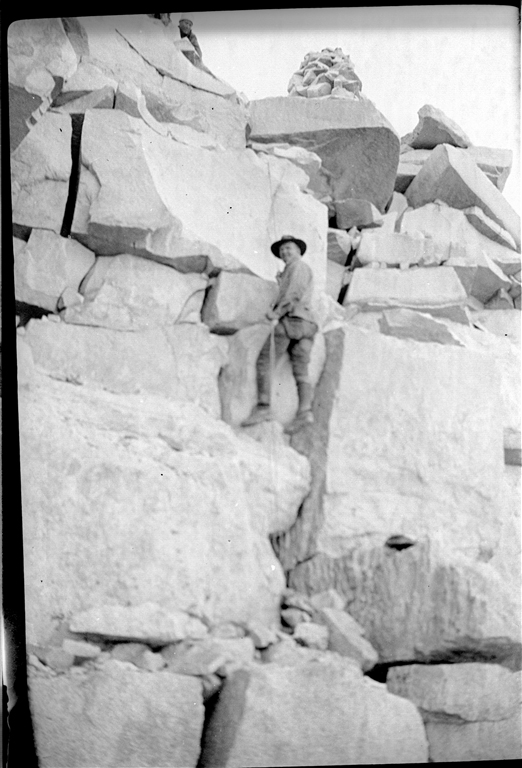 2 Norman
3
(Near the summit of Middle Palisade's standard route.)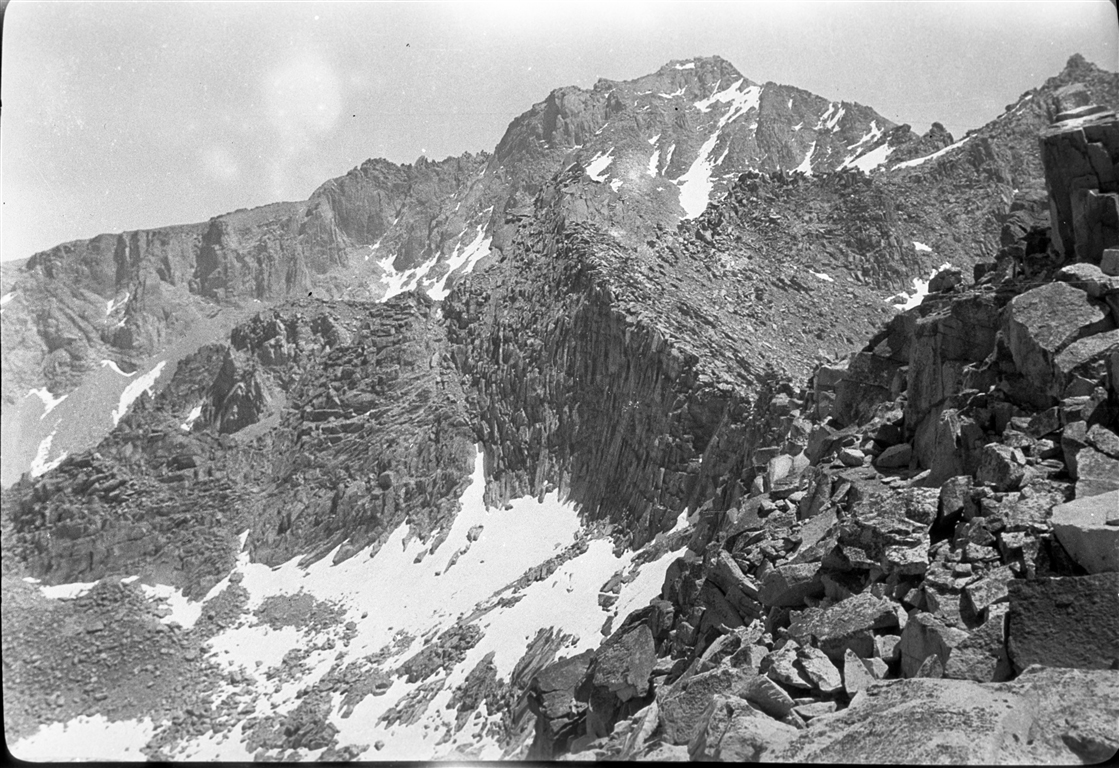 4 on Kearsarge Pass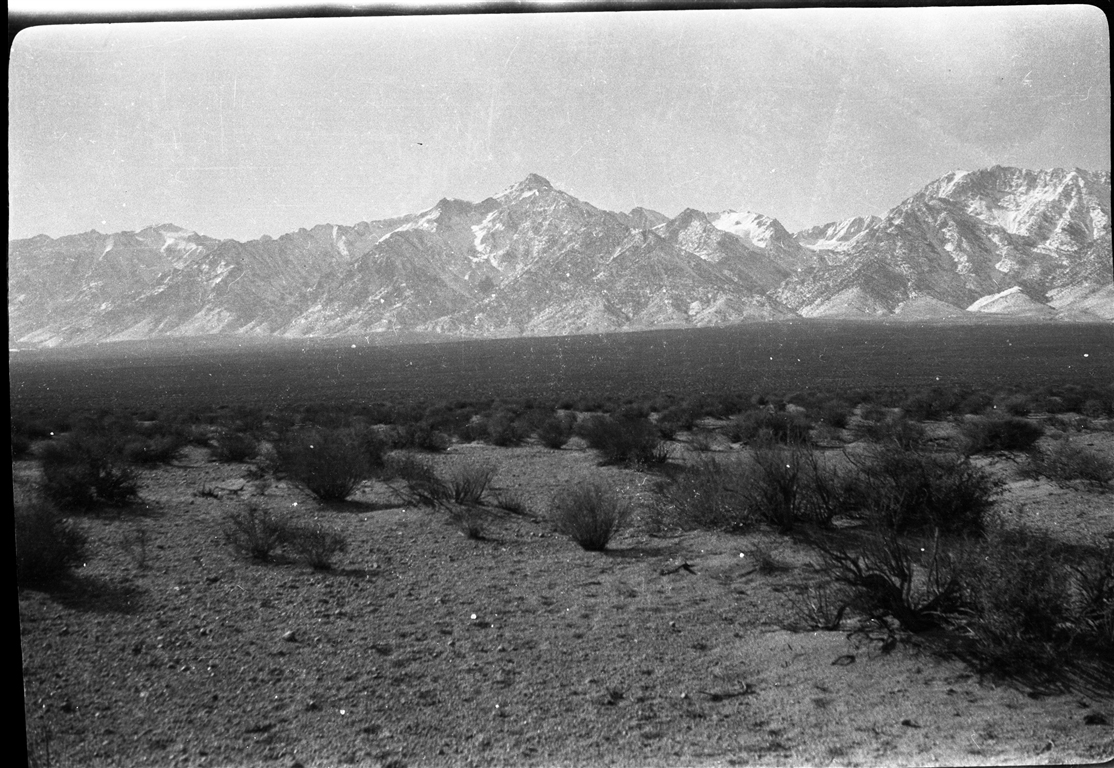 5 Mt. Williamson (I think)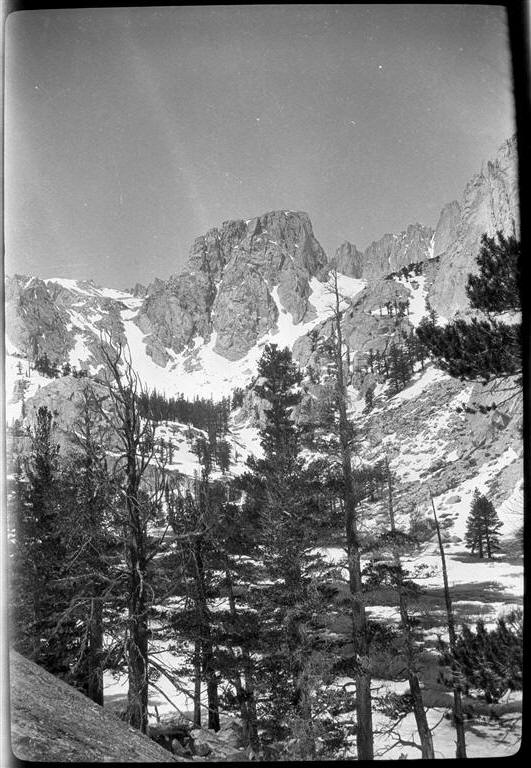 6
(Wotan's Throne from Bighorn Park)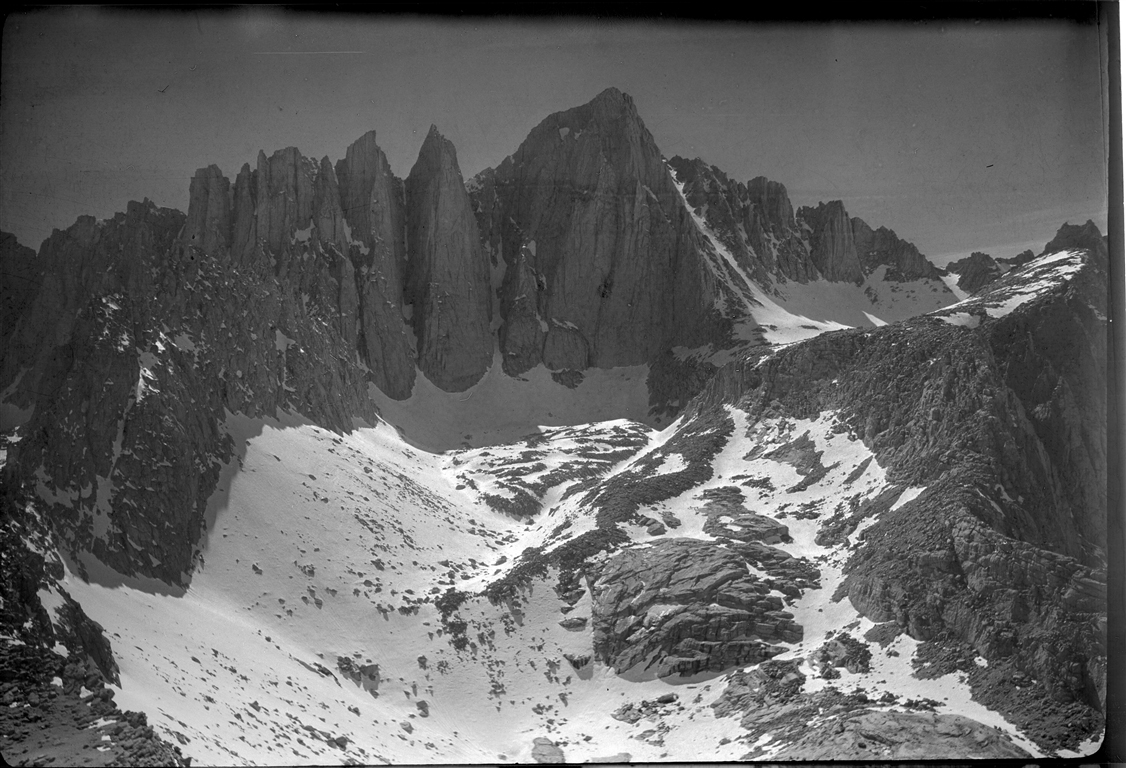 7 Mt Whitney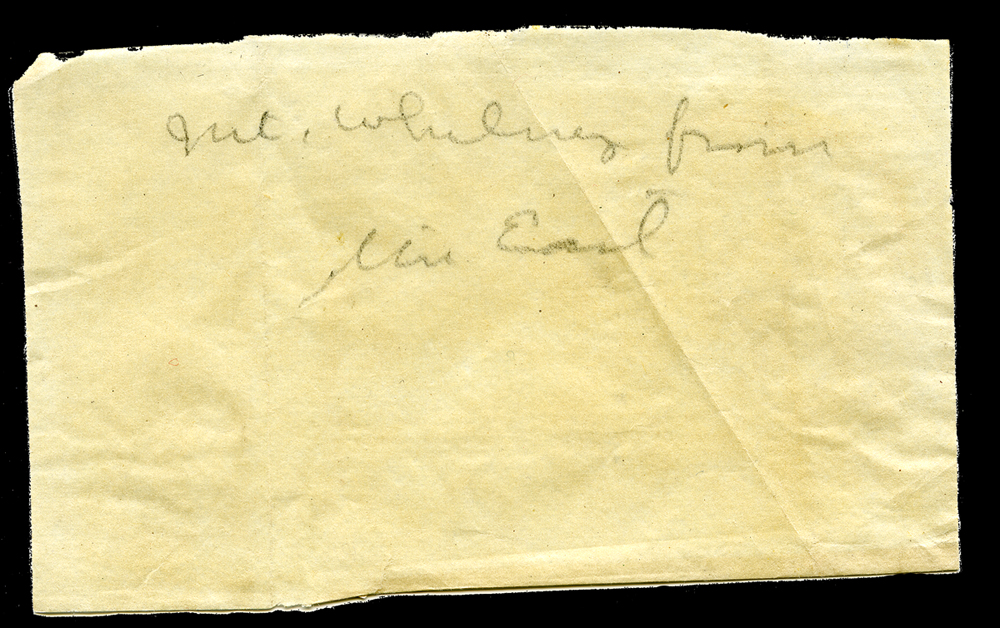 "Mt. Whitney from the East"
Clyde's note with the photo above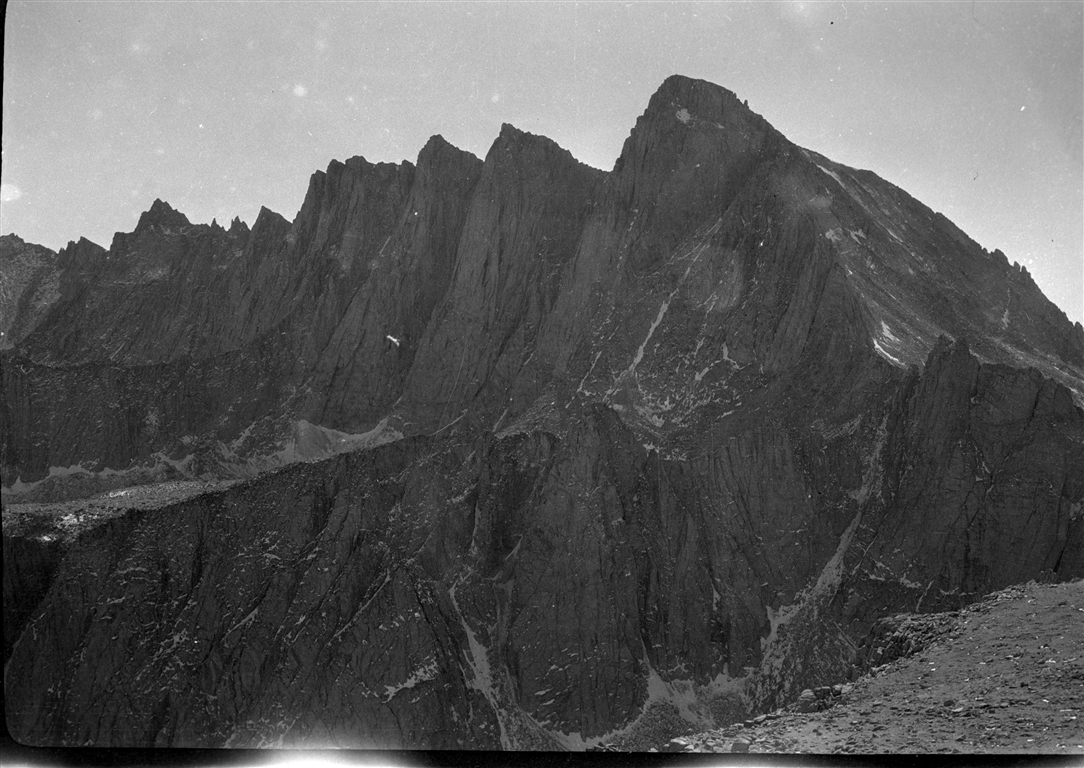 8 Mt. Whitney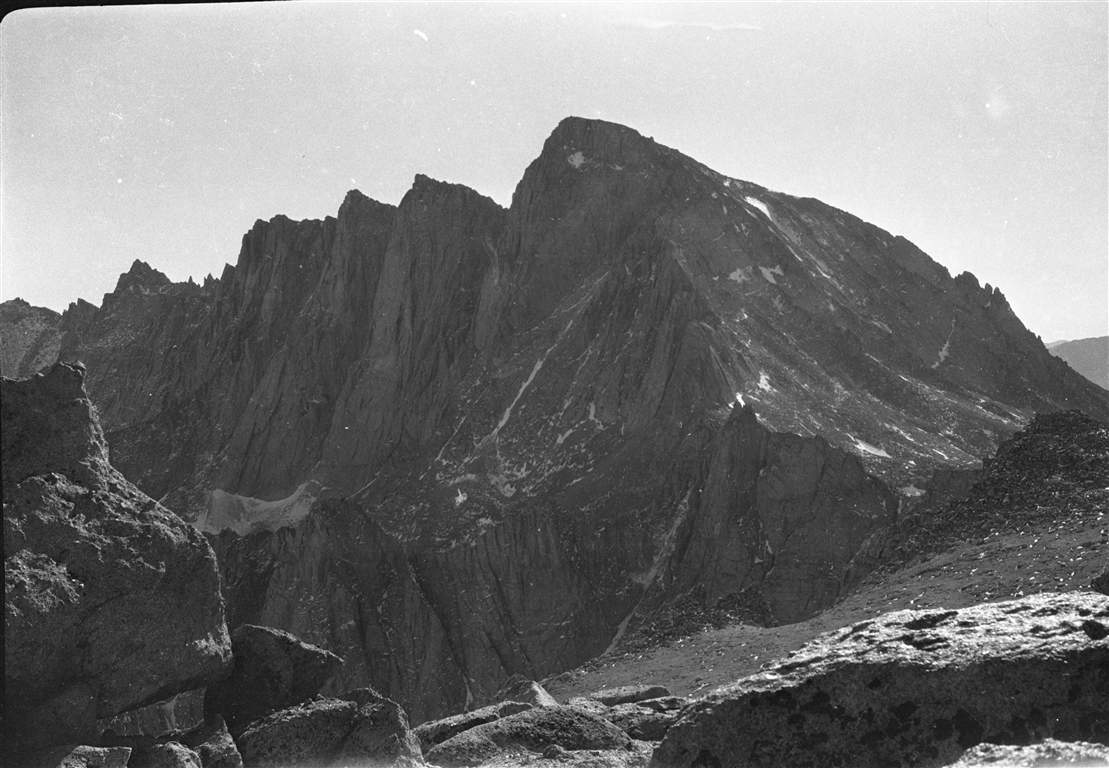 9 More Mt. Whitney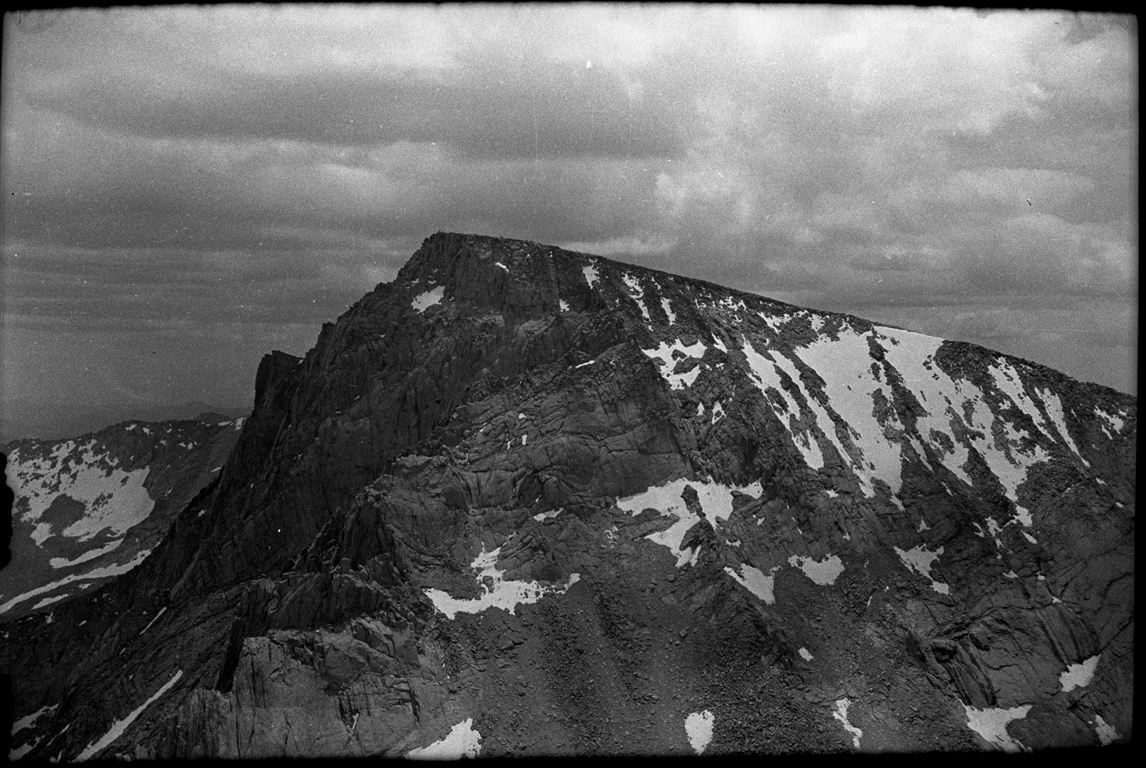 10
(Mt. Whitney taken from the summit of Mt. Russell)
11
(Mt. Whitney taken from the summit of Mt. Russell)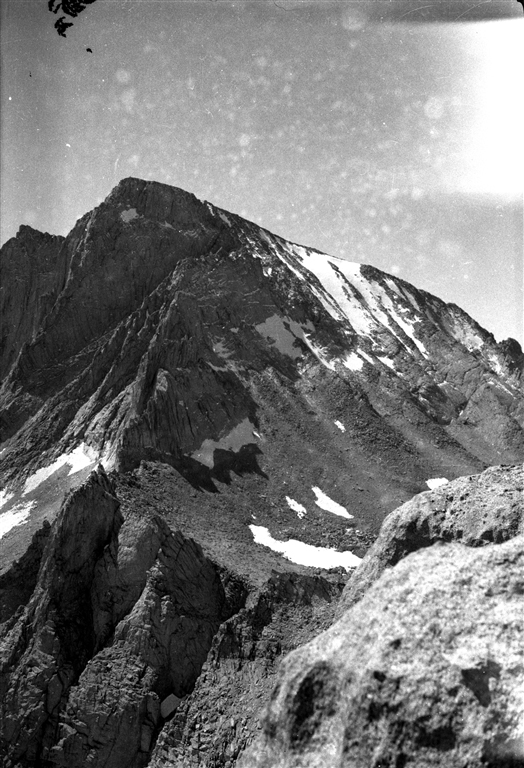 12 and Another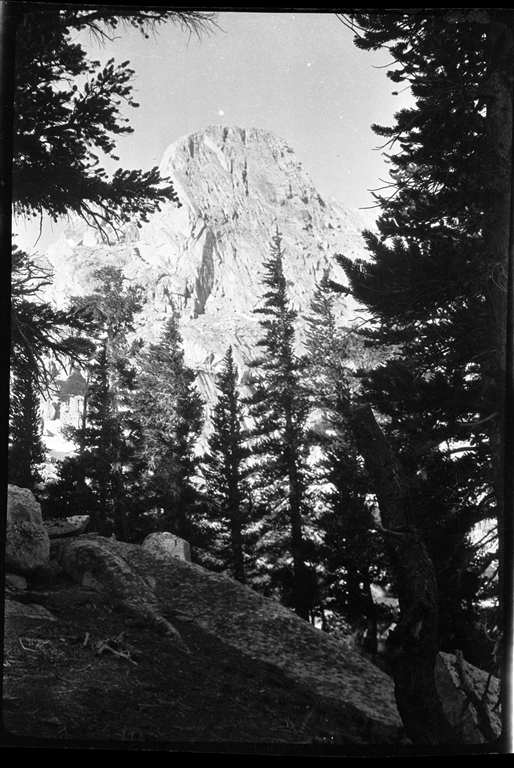 13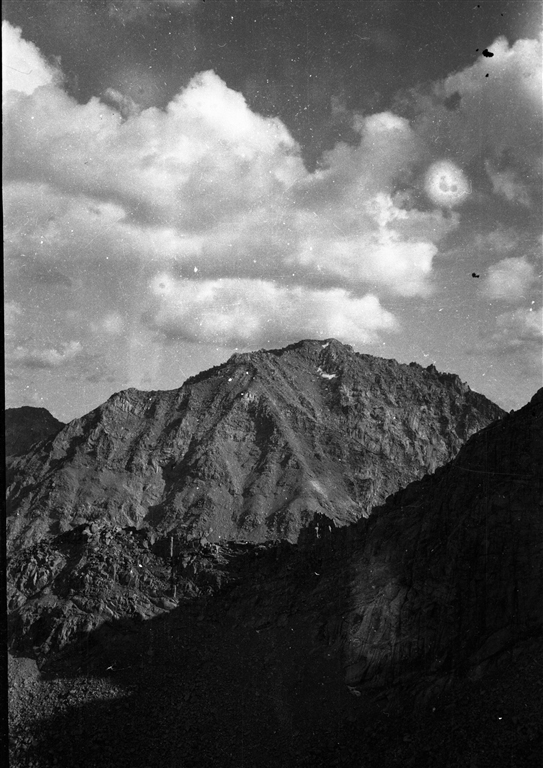 14
(Mt. Irvine?)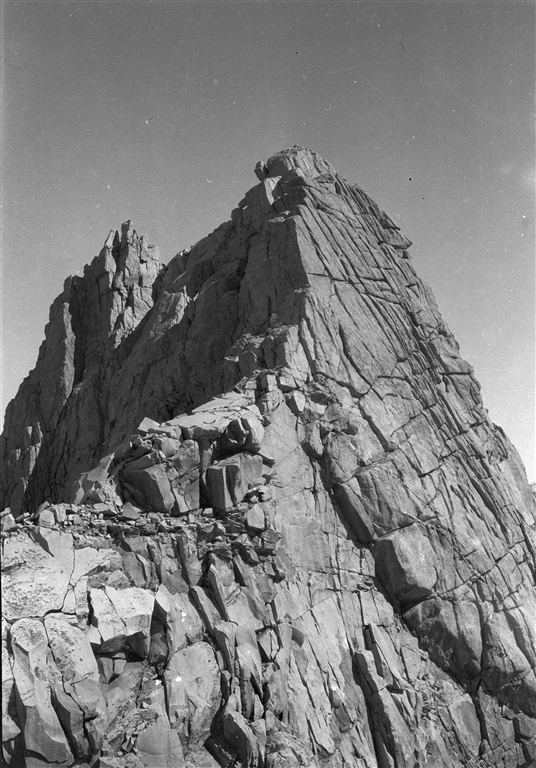 15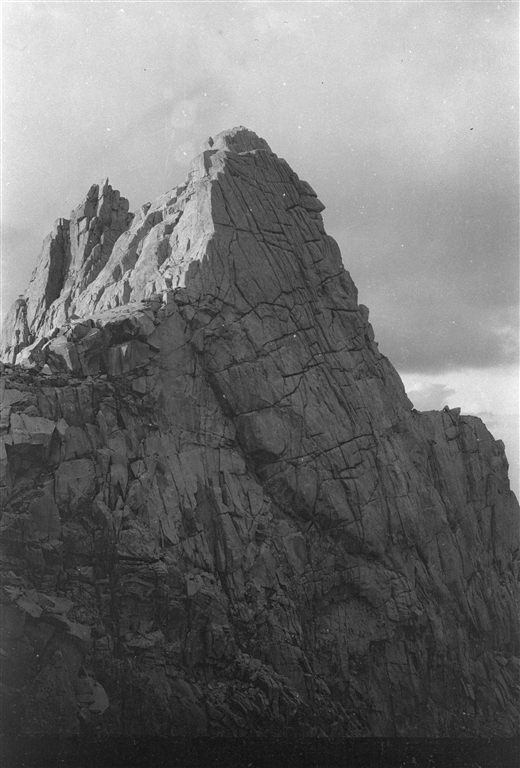 16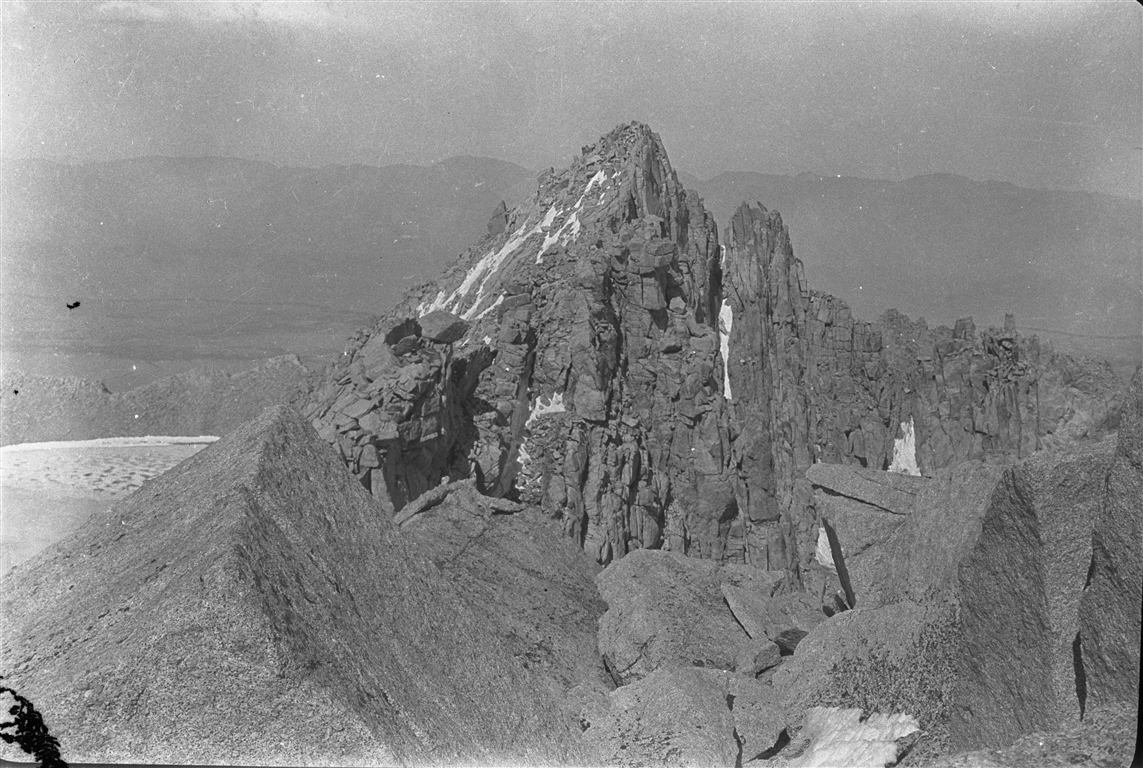 17
(Mt Russell and Tulainyo Lake from the west.)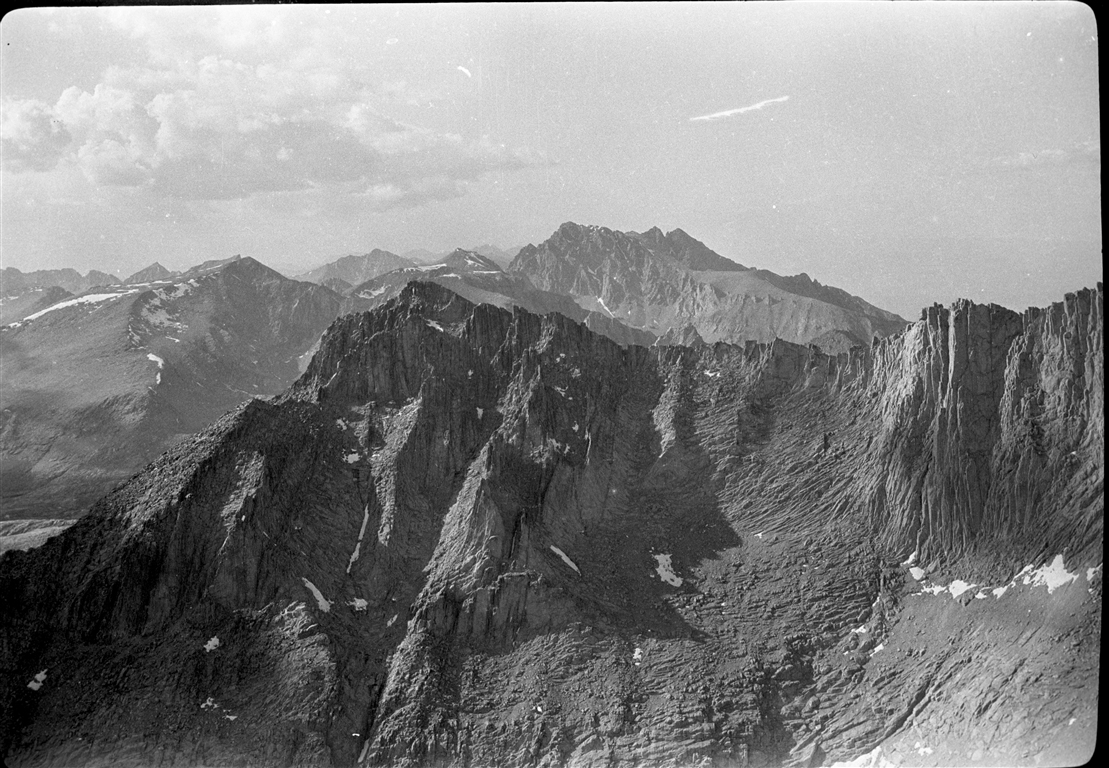 18
(Mount Barnard, Mt Russell and Mt Williamson taken from Mount Whitney)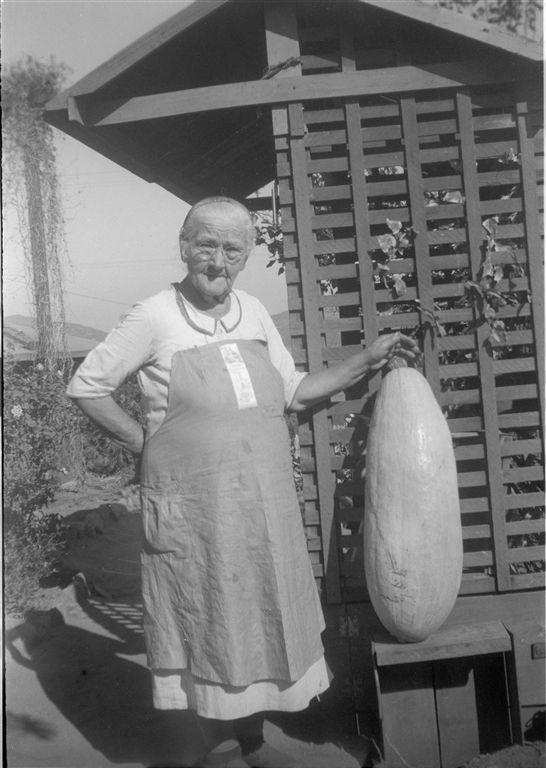 19 One Mahooby Zuccini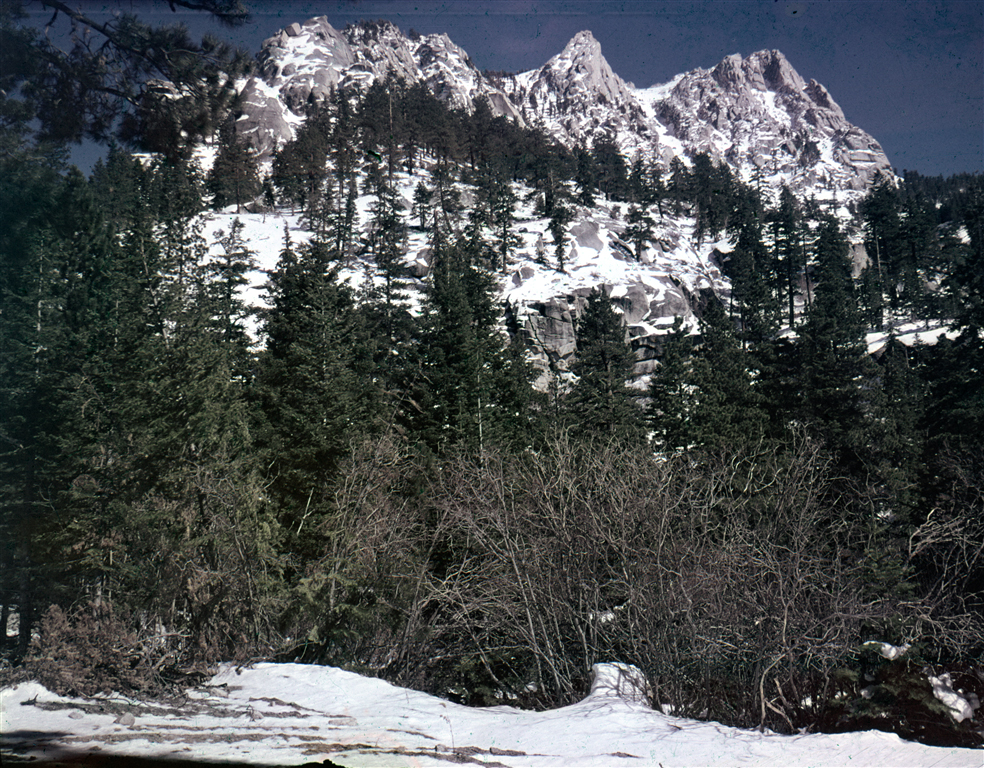 20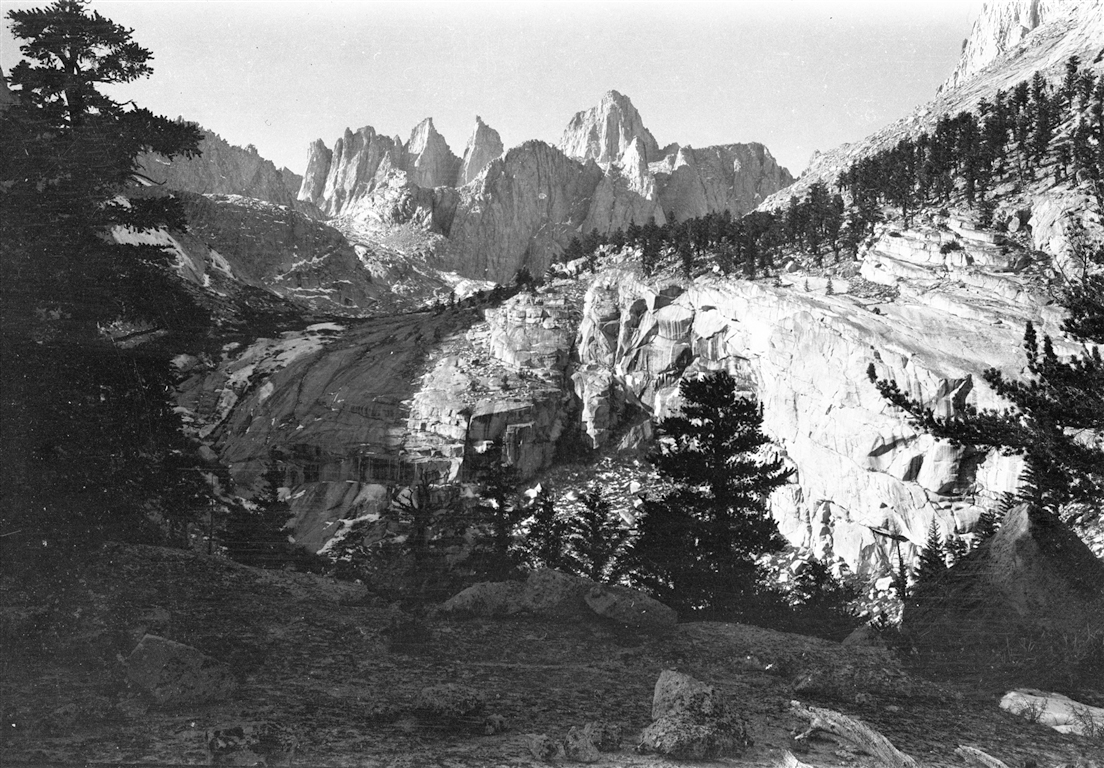 21 Mt Whitney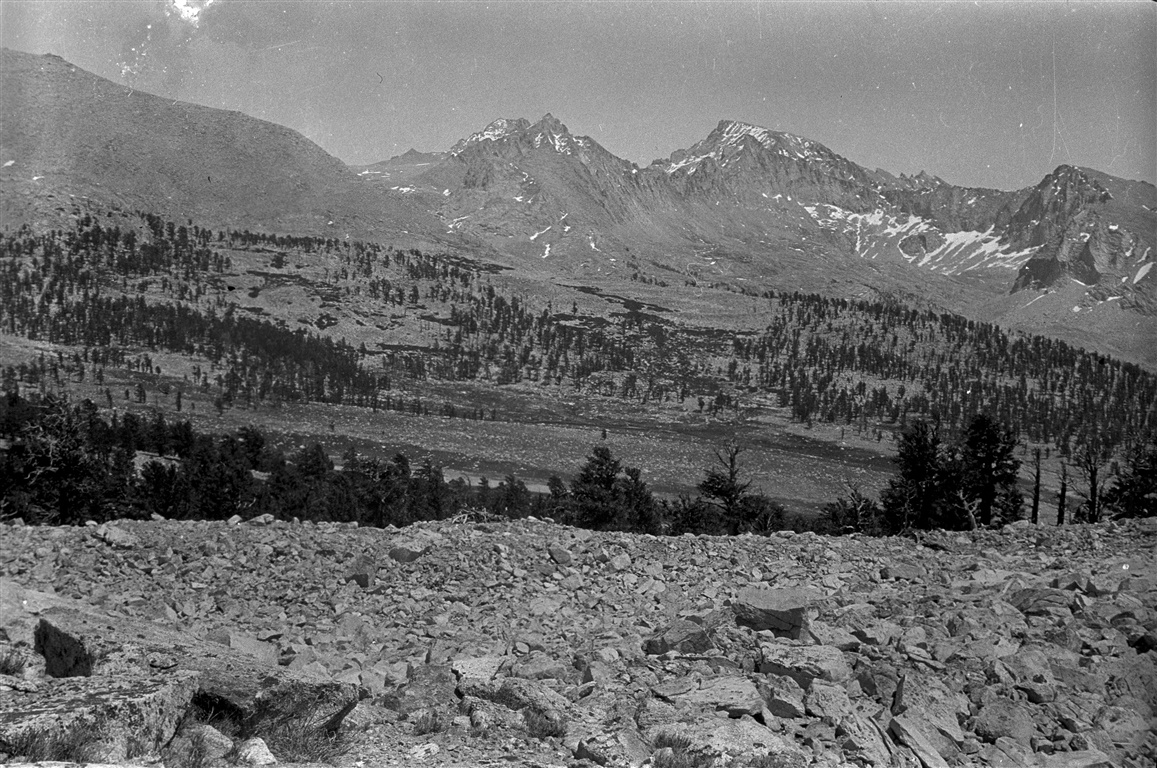 22
(The peak immediately right of Russell is "Mt Morgenson" (Peak 13927). It rises in the background of the north ridge of Mt. Hale. Note how the snowfields end abruptly where they are blocked by the smooth slopes of the latter. Mount Hale is what rises in front of Mount Whitney and Mount Young is on the far right.)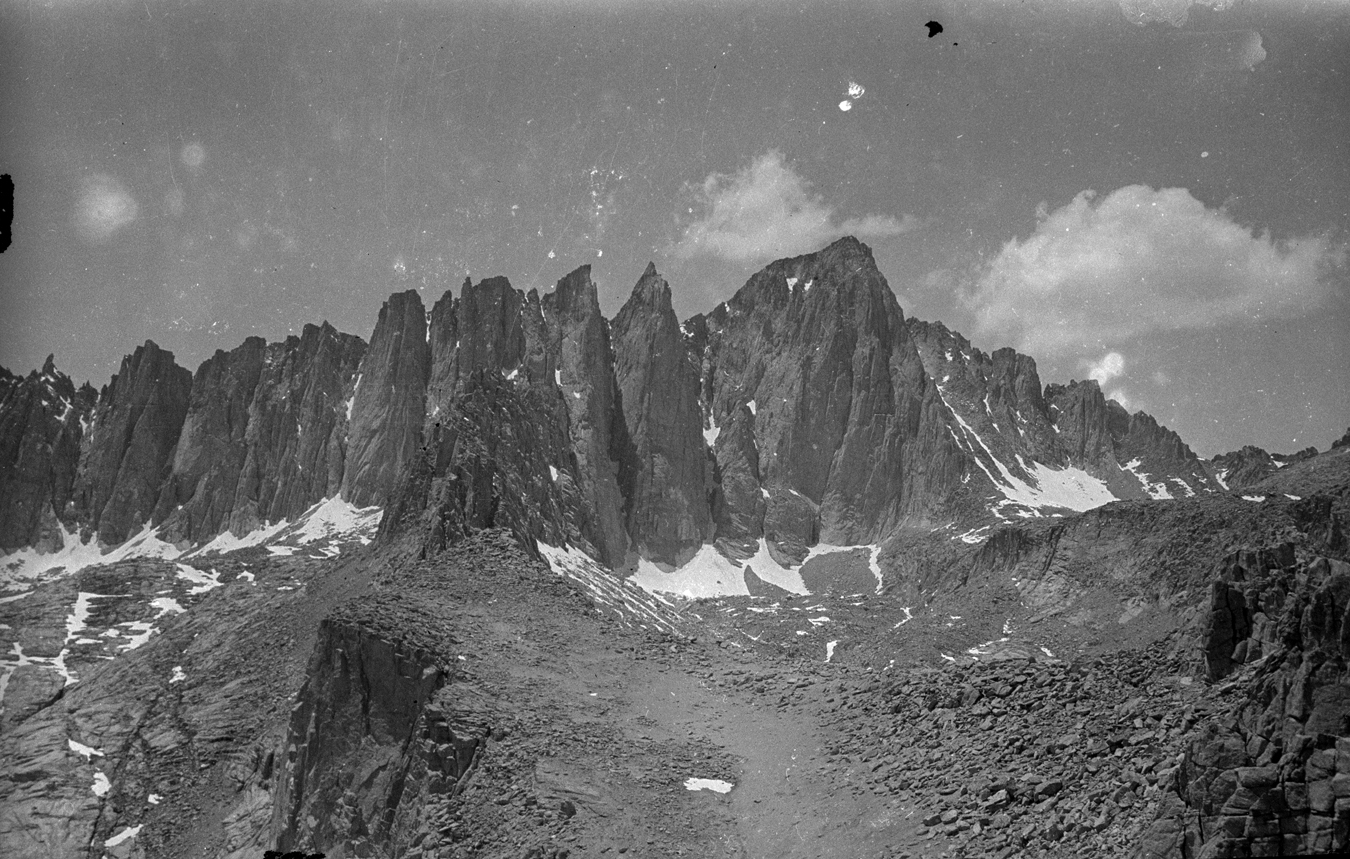 23 Whitney
Below are all scanned from Norman's prints.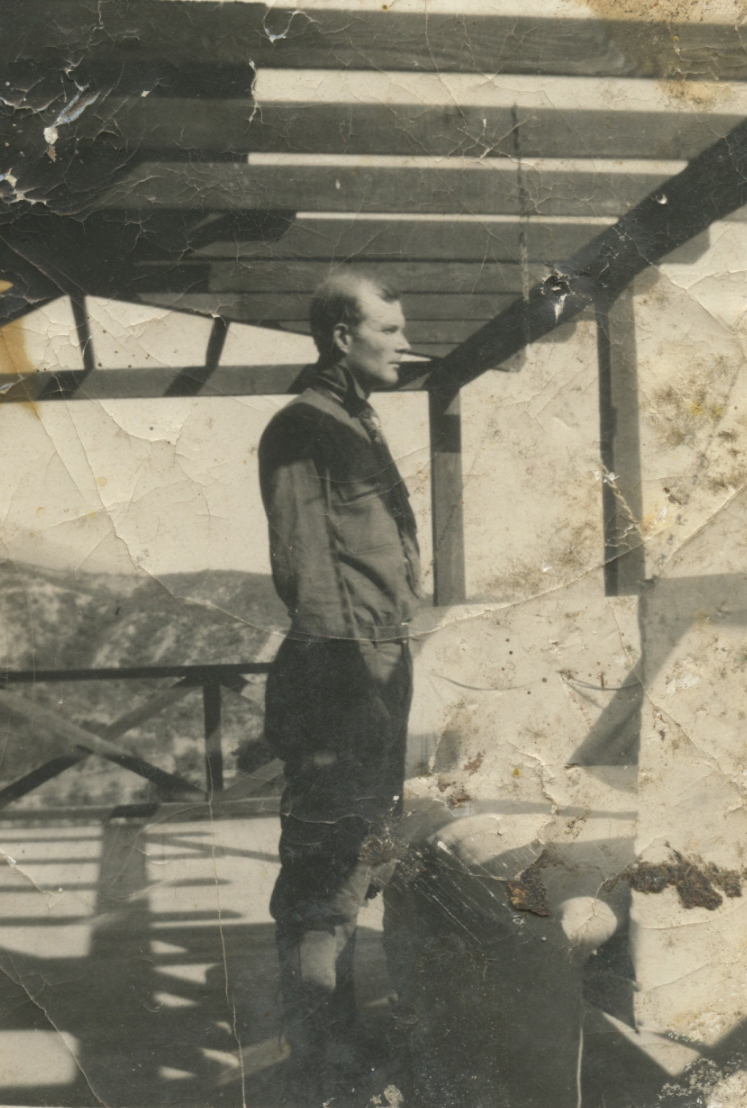 Norman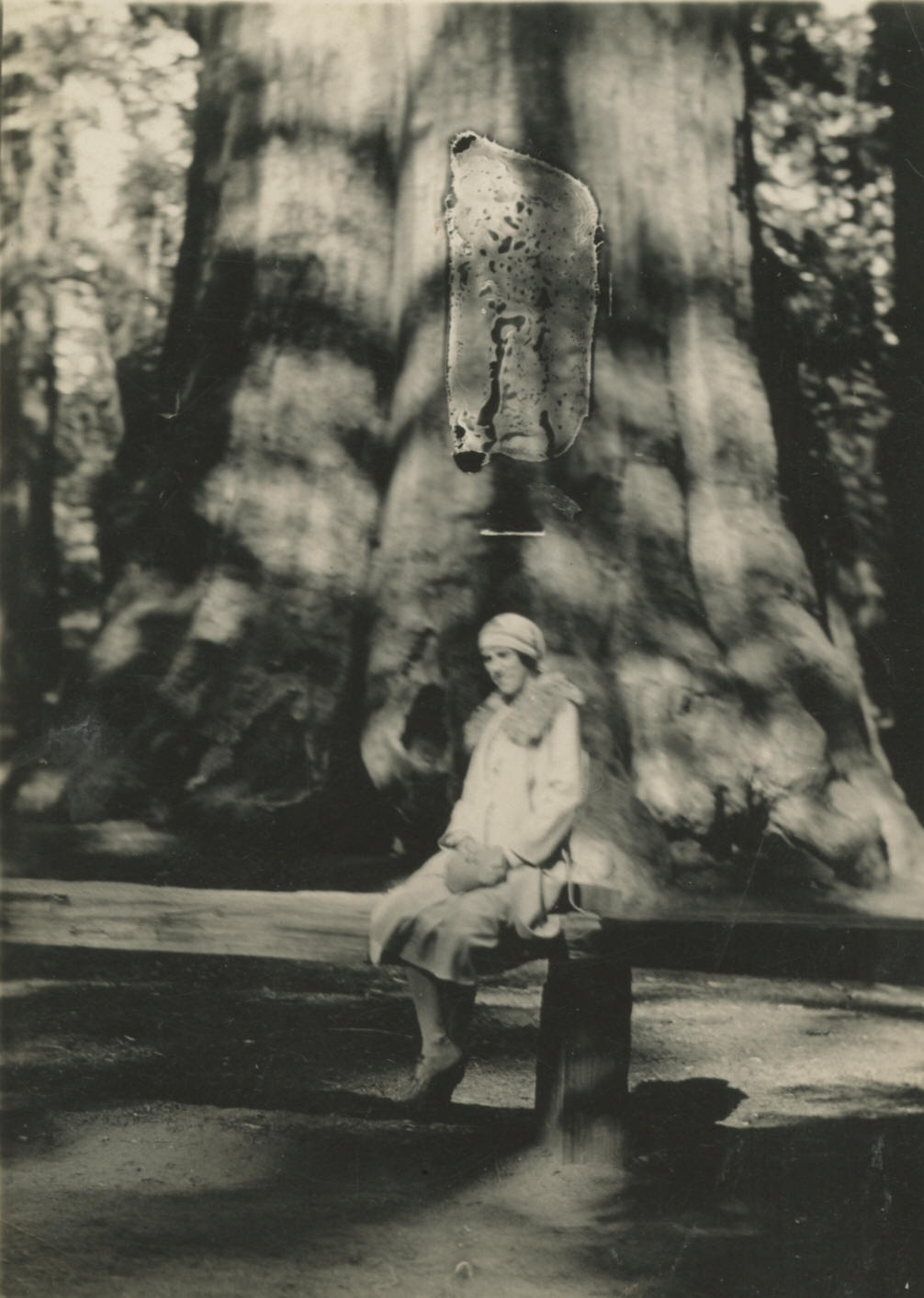 Norman's Wife, Winnie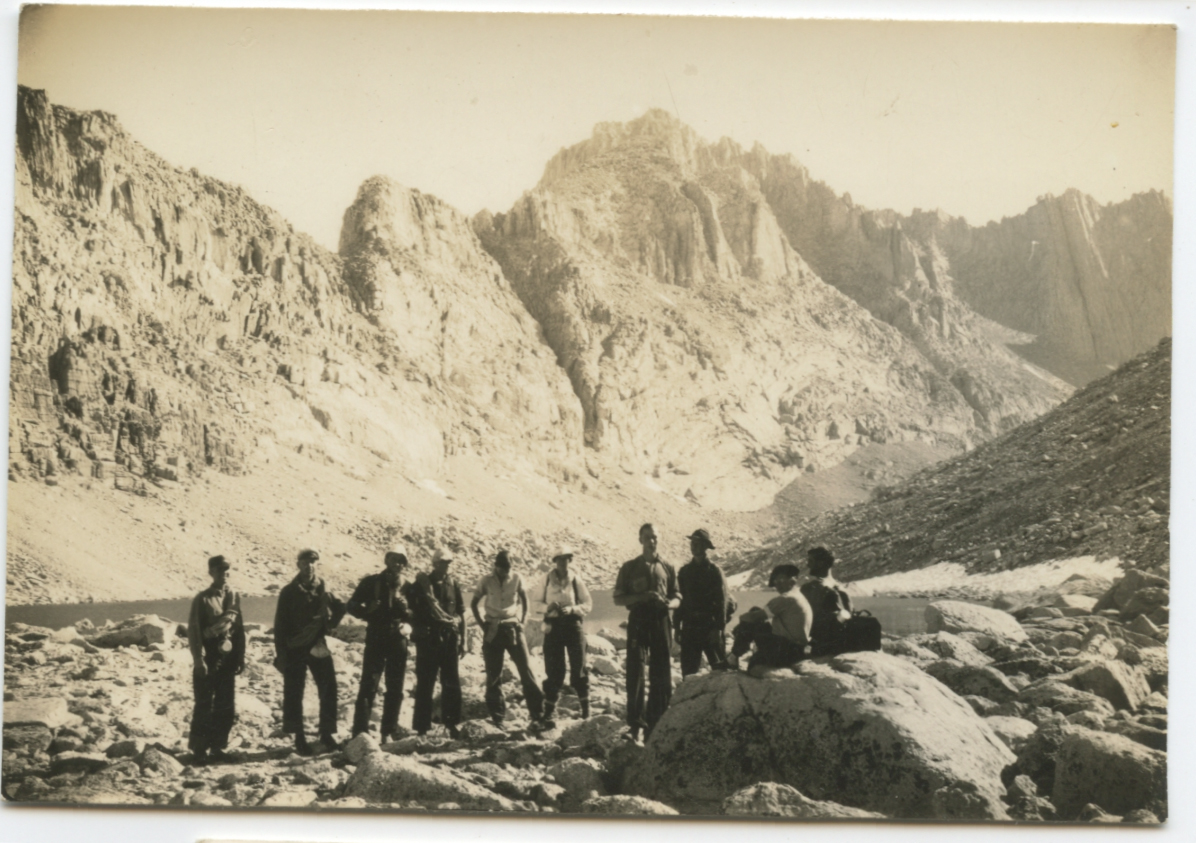 Sierra Club enroute to Mt Russell n.d.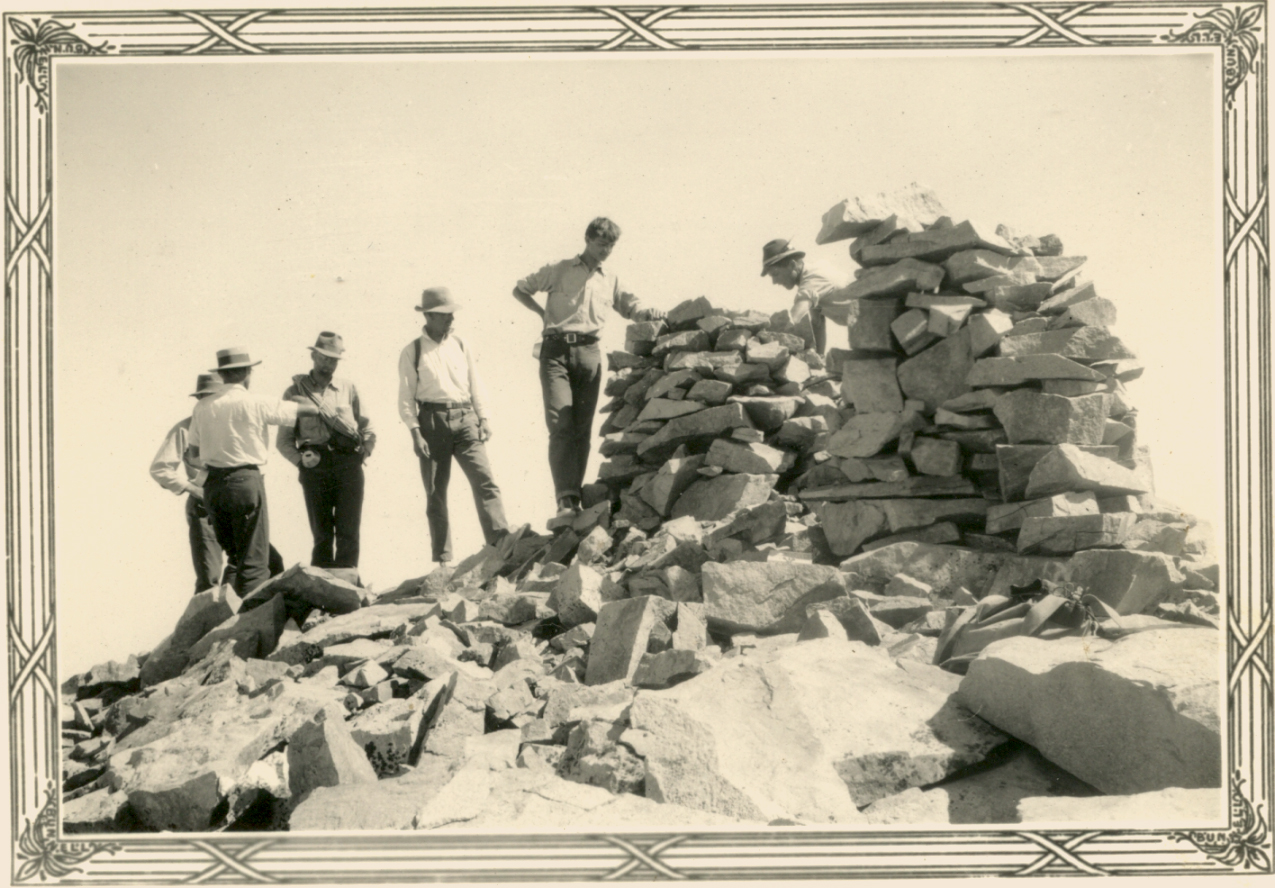 Top of Mt Williamson, Oct 1939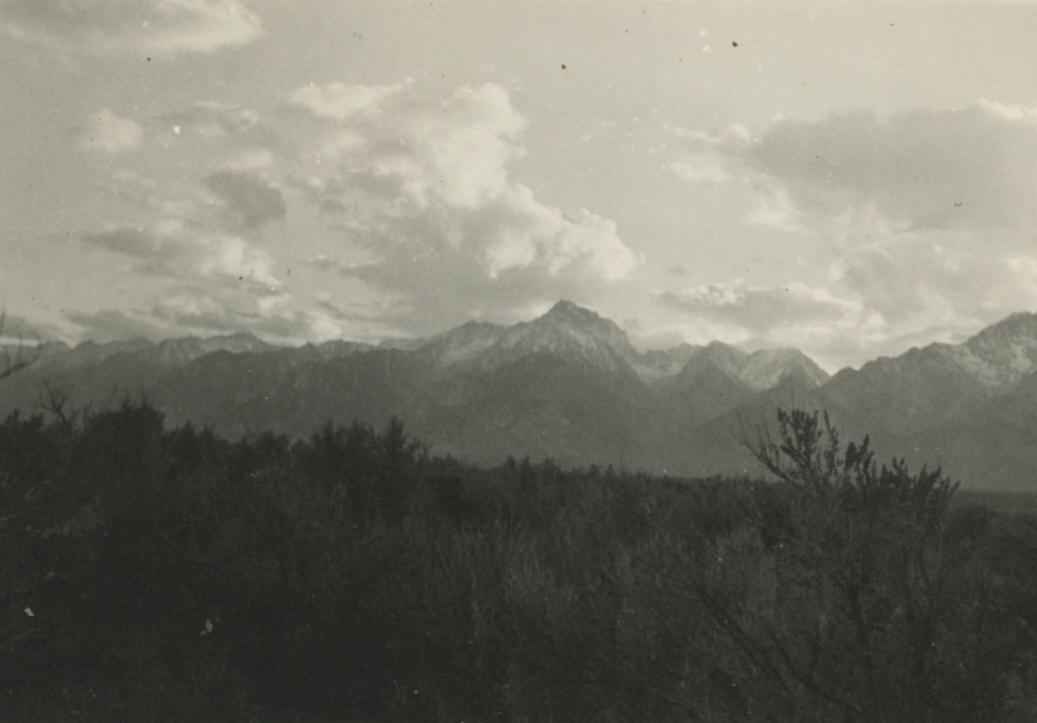 Mt Williamson from Owens Valley n.d.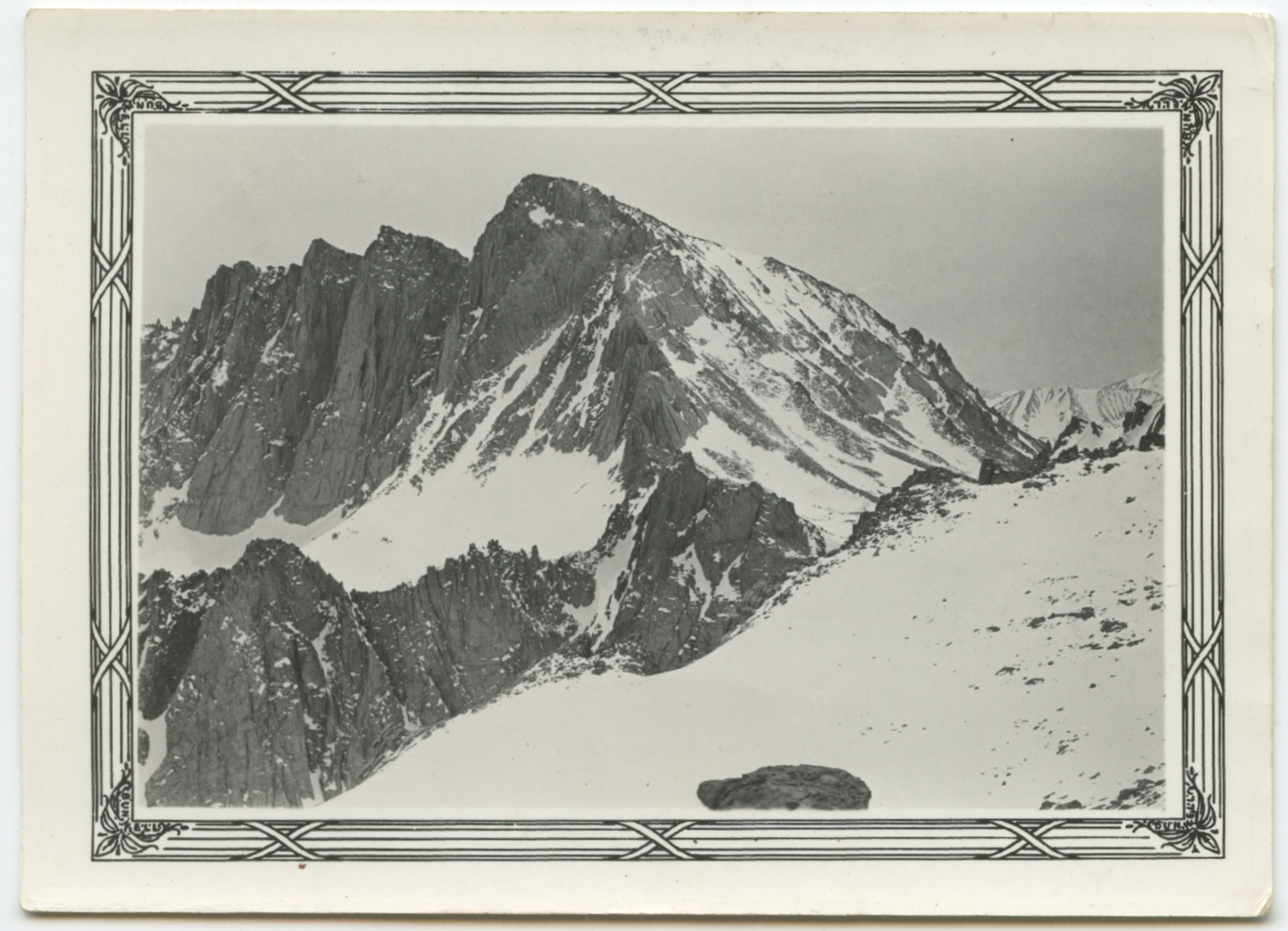 Mt Whitney from northeast April 1932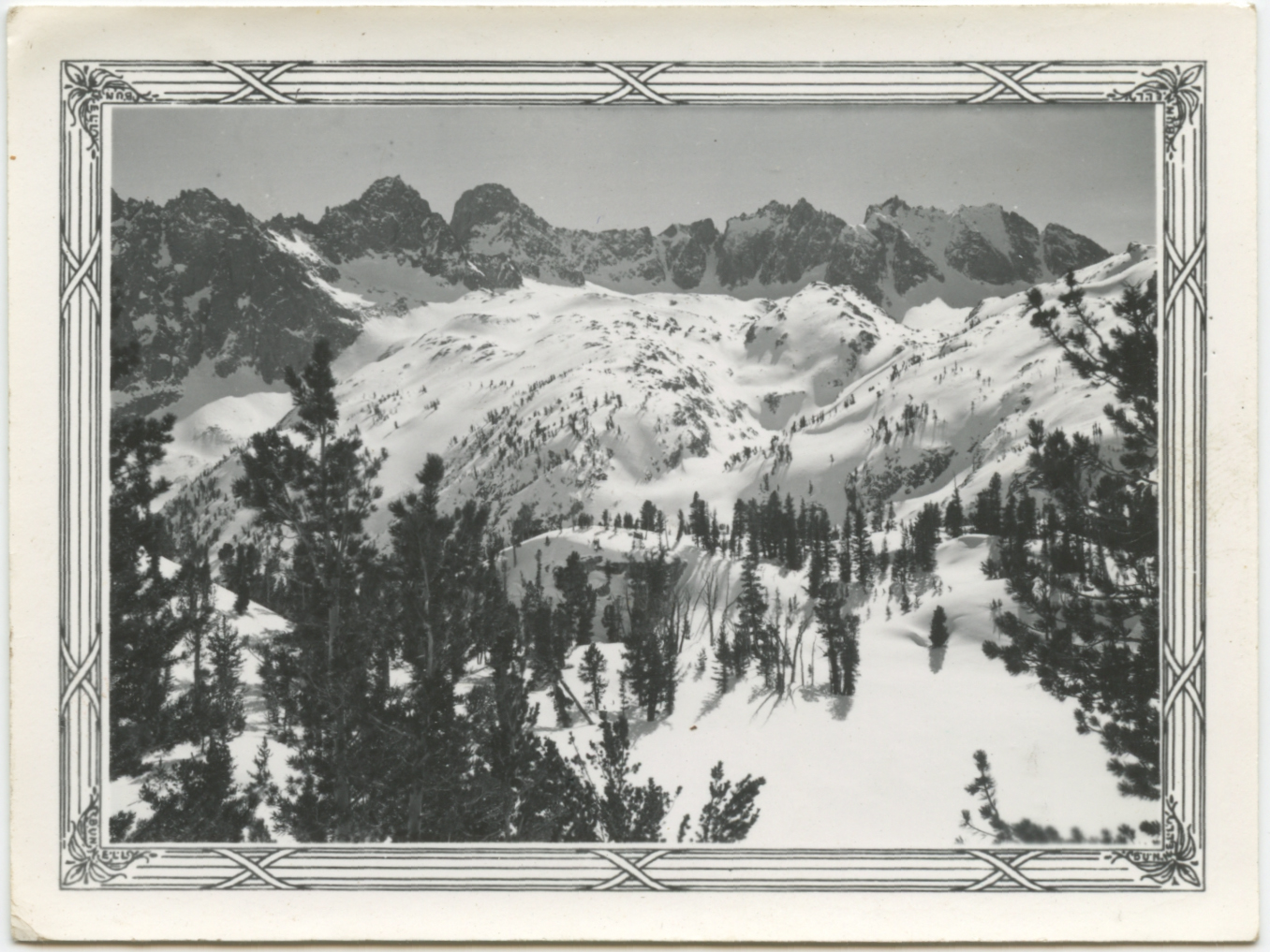 North Palisades from Big Pine Creek Sept 1938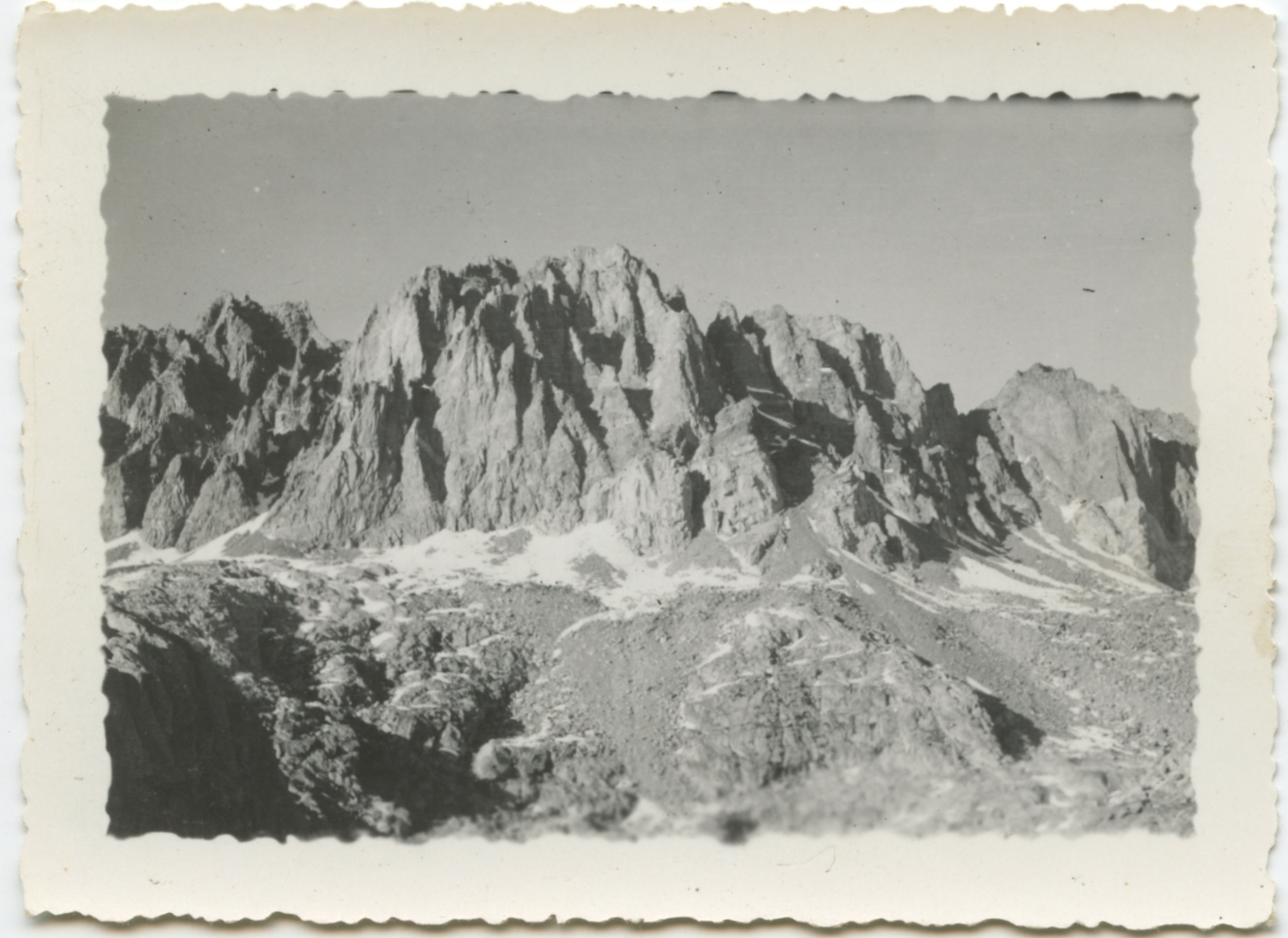 North Palisade from south Sept 1935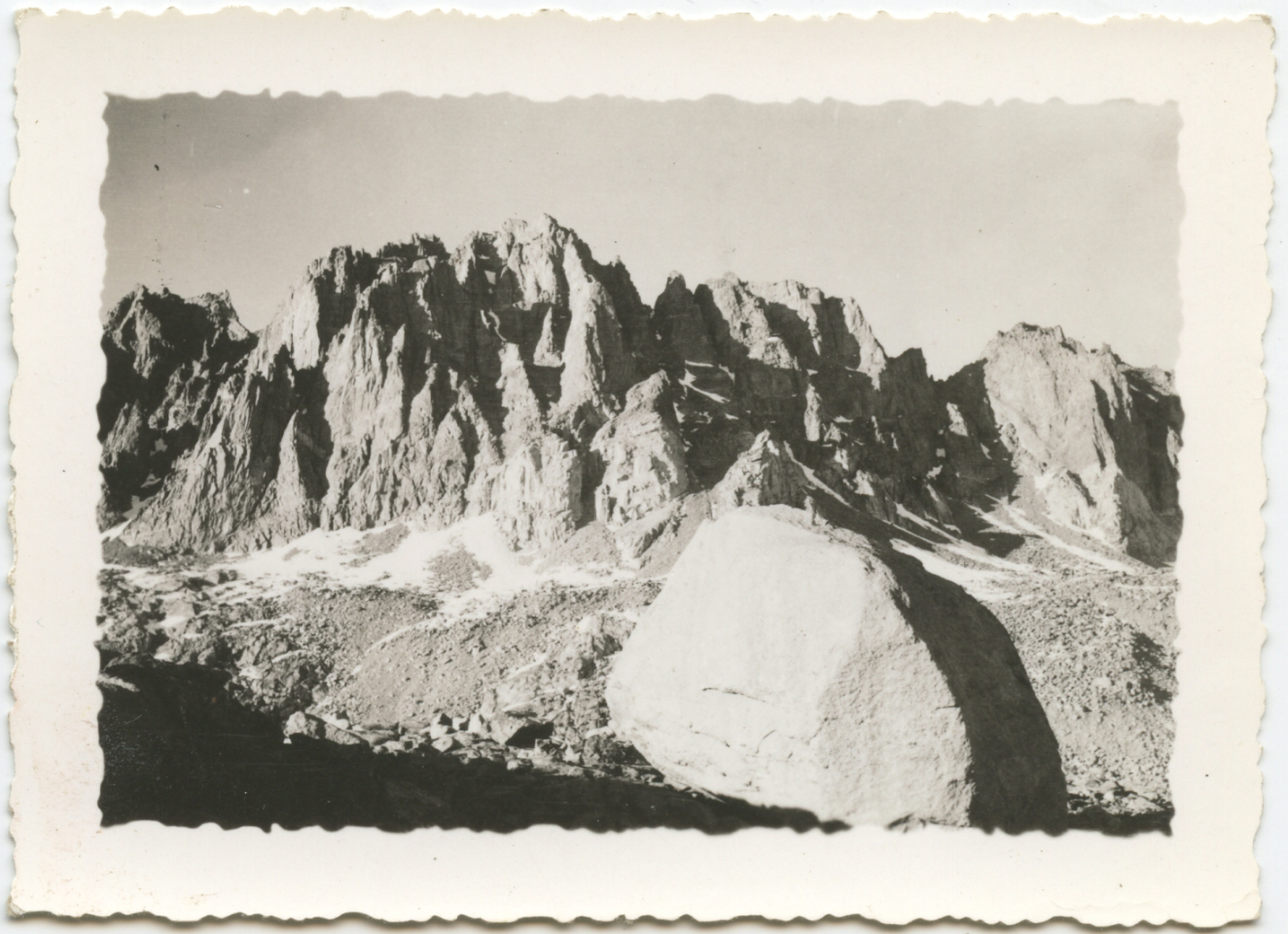 Evening Shadows , North Palisade Sept 1935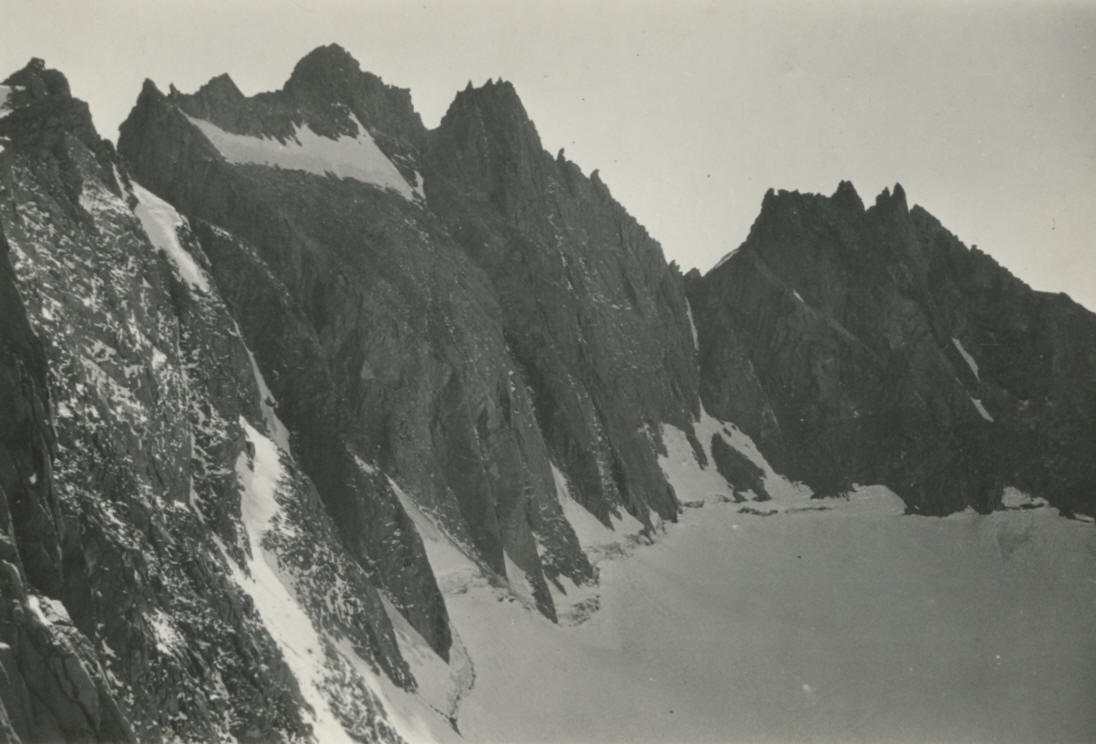 North Palisades Sept 1931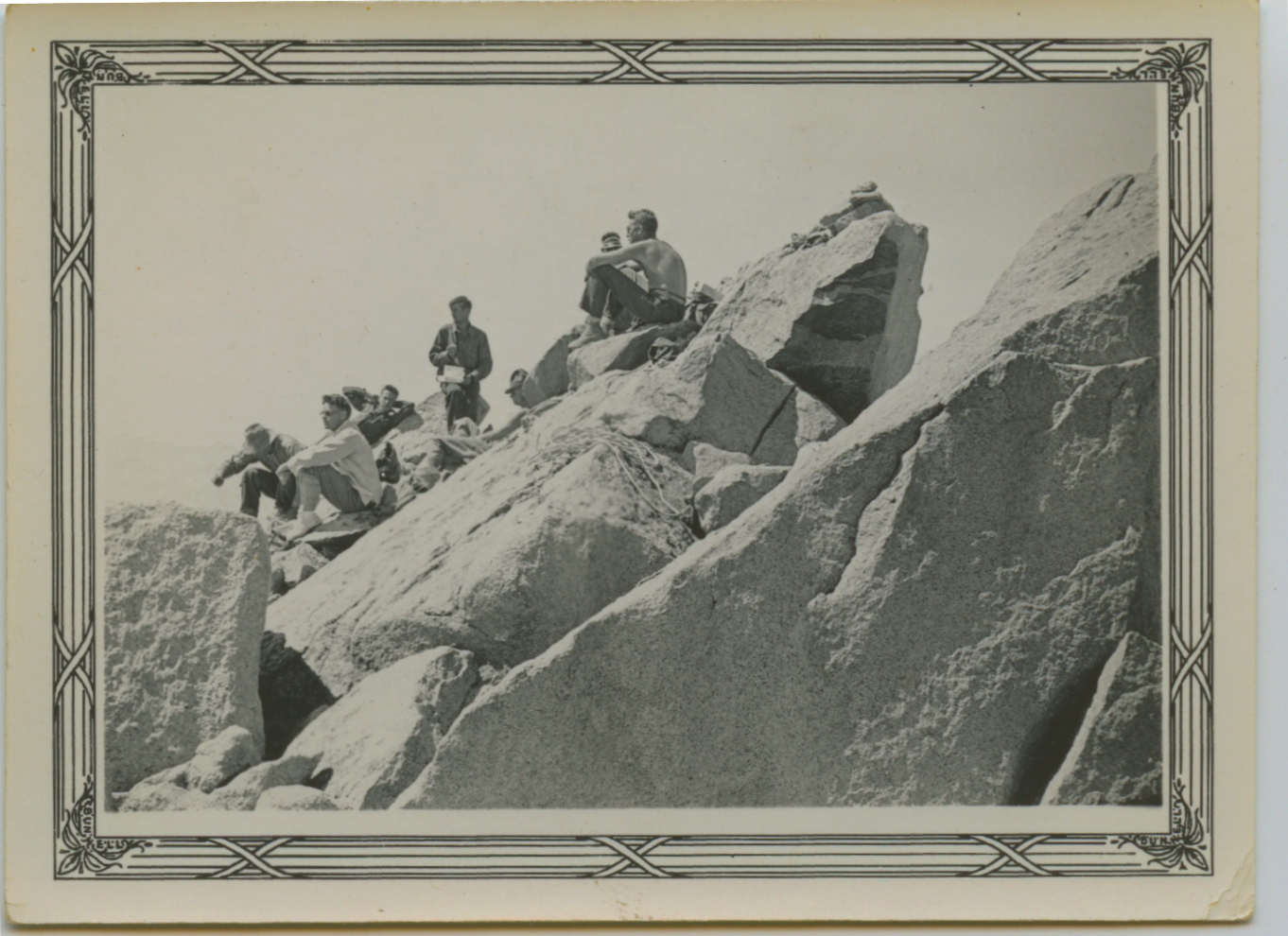 North Palisade Aug 1931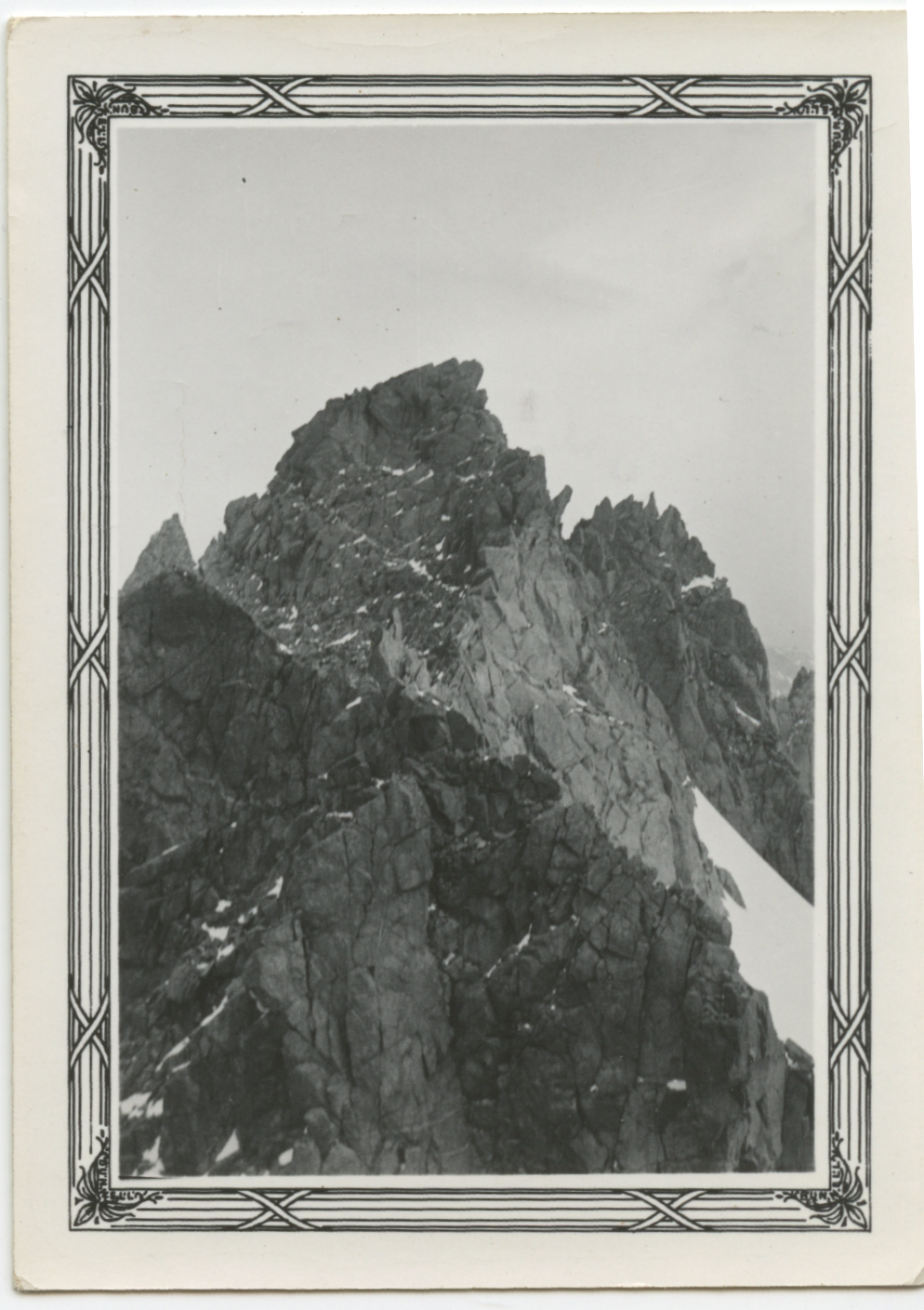 North Palisade July 1934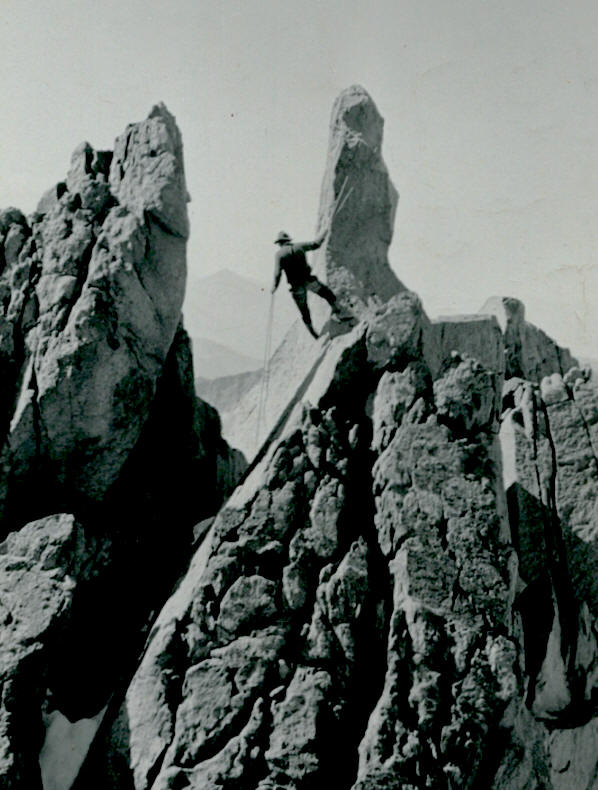 Clyde roping down from North Palisade Summit Sept 1934
(Above and below: Starlight Peak, with the feature known as the Milk Bottle. Back in the day I think it
was considered part of North Pal (which it probably is) and not a separate peak.)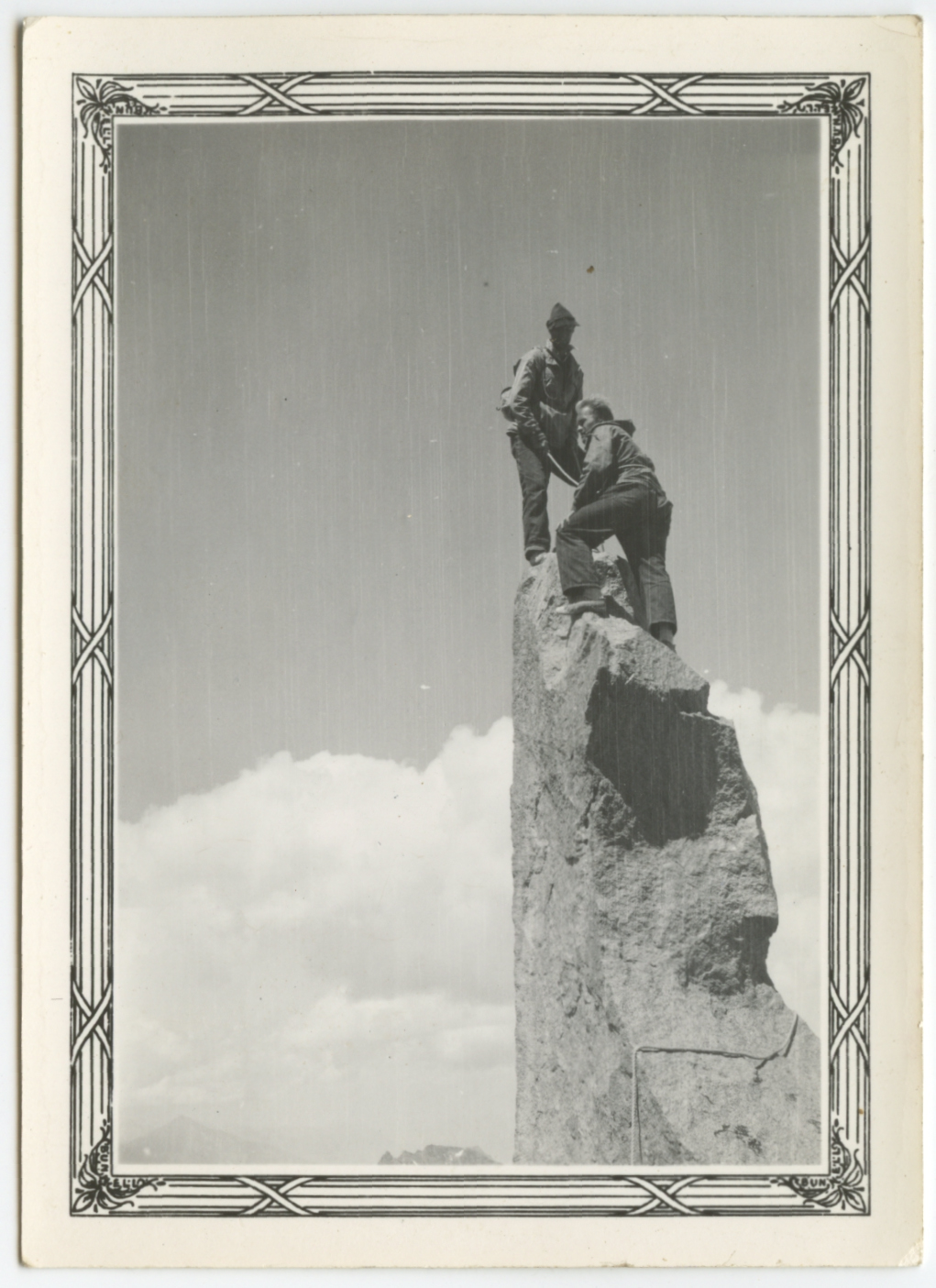 Jules Eichorn & L. Dutch
2nd highest Palisade Sept 1938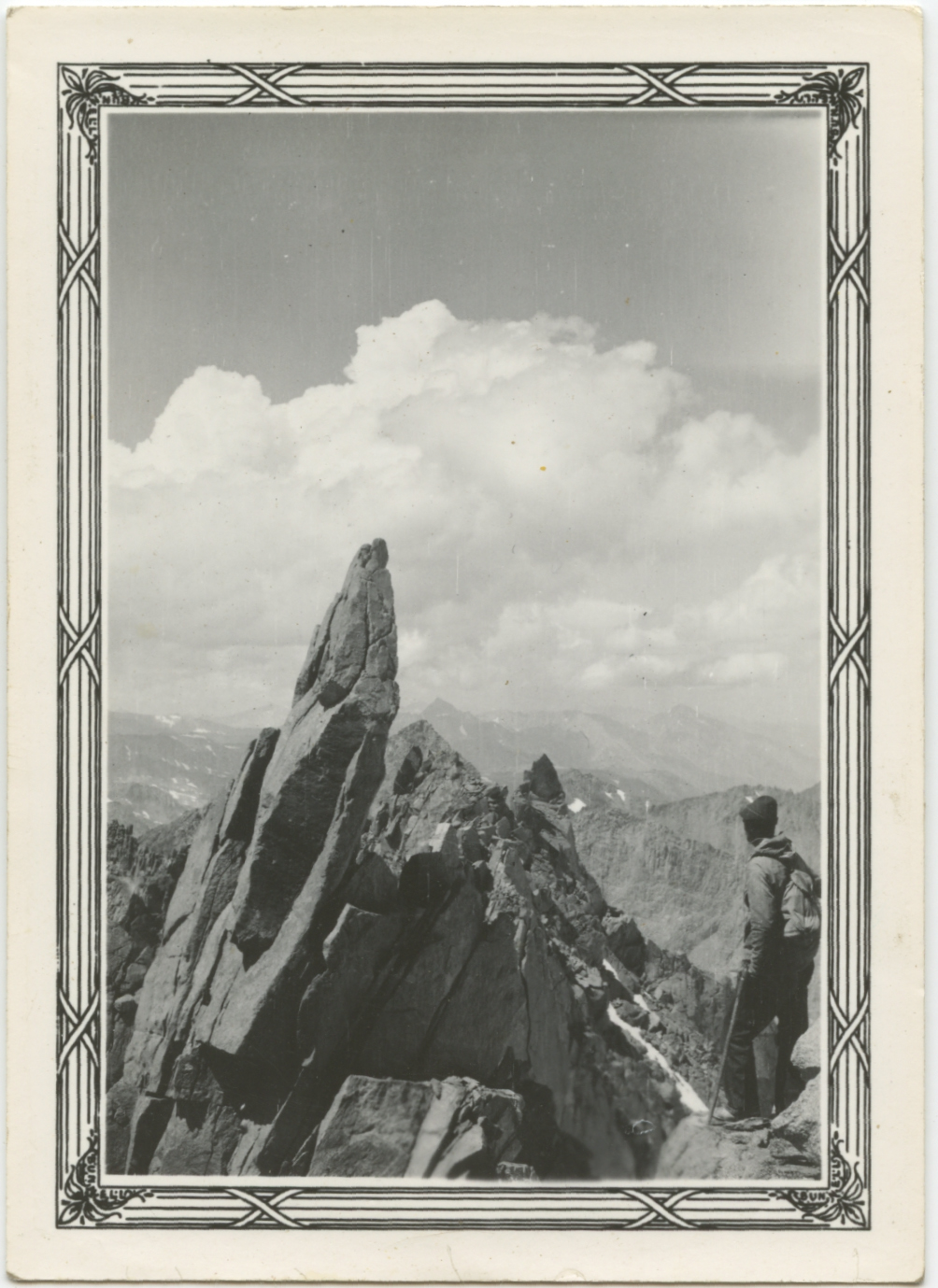 Traversing North Palisade n.d.
(Captions all from notes on photos)